Letter from the Club Chairman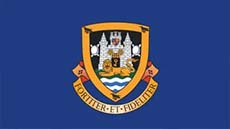 Dear Fellow Members,
As the summer is approaching us and hopefully all will be spending time with your families or on Holiday, I wanted to reach out with an update on the Club.
As for Rugby, The seasons finished with both senior men's and women's teams finishing 5th in their league. Both are creditable performances to build on. From February onwards, greater stability in the men's section saw 5 consecutive wins including defeating London Welsh (for the second time) at their famous Old Deer Park home, slightly spoiling their planned promotion celebrations. By consolidating what was left of the second and third XV squads, we fielded an A XV, allowing more consistent playing time than before Christmas. The Vets played a limited number of games, but finished picking up the Vets Cup away at Farnham to end their season. Conversely, as the season wore on the Gazelles struggled for numbers, something we're working hard to address right now. In truth, simply coming through COVID was a huge achievement and represented a massive amount of hard work across the senior section, for which we should all be very grateful.
As the senior teams start pre-season, were looking forward to build from a solid base with an uninterrupted run in to our Centenary celebrations. In particular, we are looking forward to seeing graduations from our youth systems to the Senior teams, both from Mike Starmer-Smiths' hugely strong Colts squad and for the first time, our Grizzlies section. We have new league structure and schedule as the RFU continue to tinker to support players and Clubs and you'll likely see new names at Broadwater this season, with slightly less travel to away games. Our first men's home game is 3rd September against Gravesend, with the Gazelles kicking off their league season on Sunday 25th September. I look forward to seeing all on packed touchlines this year, we have a lot to look forward to.
As for the Club, there is a lot of activity. As we all know, the world is in the process of getting back to normal and coming out of Covid. Hopefully, that means that functions and events at the Club, which are a major revenue source for the Club, continue to grow. However, as I have said in past Letters, the Club is in a deficit due to all of the shutdowns, particularly the last one which I described in my last Letter. How quickly things go back to normal and bookings continue to get back on pace, will dictate how quickly we make up the deficit.
Fortunately, and again as I have stated before, because of certain donations and also in large part to government and RFU schemes, we have been able to take advantage of these which gives the Club more financial security. The most recent program is with the RFU. They have been in discussion with us for a long time working through the nuances of a Government backed scheme and, in the process, the RFU have been very supportive, and we sense would like to promote Guildford Rugby Club as a "success" story with their scheme. They are willing to fund the Club monies to cover capital spend on our facilities. You will recall that some prior facilities works have been mandatory and delivered from an emergency with the boiler, to the kitchen being out of code/not fit for purpose. We have also identified a need for an outdoor catering/events facility, which the Club desperately needs not only for functions/ events at the Club but also in that people increasingly want to be in an outdoor setting, and to protect us against any future shutdowns/ pandemic situations.
This funding will help us to further develop the facility and, through the revenue streams this work will enable, will help continue to put the Club in the financial position it needs to be in. The effort that has gone into making sure the Club is in the best financial situation it can be in the current environment we have had to get through is endless. Many Thanks go to many people, but particularly I would like to Thank Duncan Heyes who has worked on all of these programs/ grants we have been able to take advantage of, and also Jason McEachran and Darren O'Reilly for all their help with the work on the facility/ functions and commercial space. I would also like to recognise all our staff who this season have enhanced our catering offering that is now the envy of all clubs that visit us.
We still expect to pay off the existing member loan note debt the Club has had for along time with the final payment being December this year. The RFU program we expect to take advantage of works as a free option for the Club. There are no payments for 4 years and we can elect to return the funds at any time if it's not needed to keep. I have committed to donating any accrued interest over those 4 years, so with zero interest to the Club for 4 years with a free option, this is extremely beneficial and gives us some financial security. Duncan will send a more detailed note post our financial year end (June) with a draft summary of the finances and more detailed costings on the works as these firm up.
With the Centenary celebrations starting later this year Michael O'Sullivan has a successfully set up a committee now in flight working on events for the year, all of which will put the Club in as strong a position as possible and hopefully finally we can look to a bright future after an extremely difficult couple of years for the Club, and that all of us have had to endure.
I wish you and all of your families a great summer. Enjoy the time together and I look forward to seeing you at the Club.
All the best
Joe